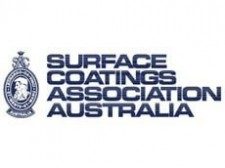 About Surface Coatings Association Australia:
The Surface Coatings Association Australia Inc. (SCAA) is a not-for-profit membership organisation which aims to further the understanding and development of the technology of Surface Coatings in Australia.
To achieve this aim, it brings together individual members who are involved in the supply of raw materials and the end users of these materials in the manufacture of paint, printing ink, and adhesives.
SCAA is not an industry body but is made up of individual members from within these industries.
Currently, the Association has a membership of 700 nationally as well as a number of members from the Asia Pacific region.
An important aim of the Association is to promote education in the technical aspects of surface coatings.


For more information, visit https://www.scaa.asn.au/