Special Offer:
Resin Flooring Club members get 10% off the total price of all tender projects listed on Painting Estimating Australia (PEA).
To claim this special offer, you must enter the "Coupon Code" shown in your Resin Flooring Club membership email when signing up as a member on the PEA website.
About Painting Estimating Australia:
Pricing new work is a constant issue for resin flooring businesses. Painting Estimating Australia offer a simple service that takes the pressure off business owners when it comes to ensuring that new work is always being tendered for your clients.
PEA source new resin flooring projects on a daily basis and give members the opportunity to either preview or purchase projects on their tenders page. Once a project has been purchased, an email is sent with the BOQ, builder's details and project information.
Figure - Sample tender table offered to PEA members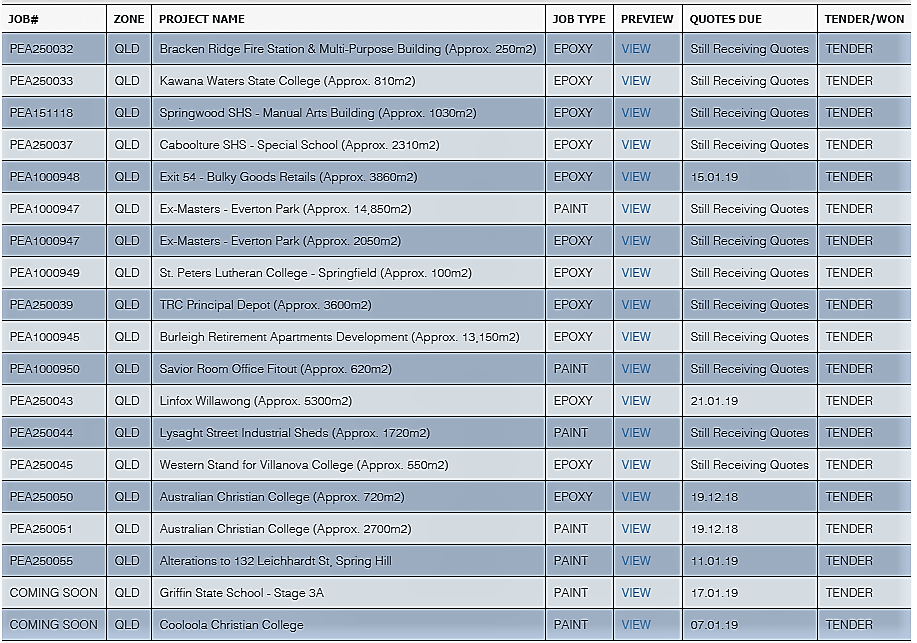 For more information, visit resinflooringtenders.com.au