Epoxy Flooring Start-up Course Discount
The first of Epoxy School's new and improved online training courses will be officially launched soon and to celebrate we've got a special offer for you!
We're giving all Epoxy Club members the chance to get in early and claim a BIG discount on the soon-to-be-released Epoxy Flooring Start-up Course.
For a limited time only, we're cutting the price from $249 to just $149 (US$). That's a saving of $100!
The aim of the course is to teach contractors the fundamentals of resin flooring through the most widely used technology – solventless two-pack epoxies.
There are also some exciting features we know you're going to love, such as:
Expanded content in line with the latest international resin flooring framework, and,
Online assessment with a certificate of completion for students to show off at the end.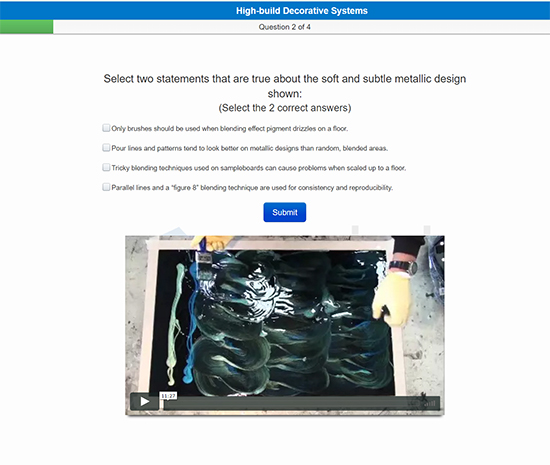 You can find the complete course outline attached, which contains a full list of the content, learning objectives and assessment.
I encourage you to take advantage of our special offer, which members can do by simply following the link below and signing up at our new online training centre:
You need to hurry though! The offer is for one week only and the course will return to full price when it's launched on Thursday 13th April.
If you haven't joined Epoxy Club yet to take advantage of this and other offers we've got coming your way, you can do it for free and with absolutely no obligation below.

Take care and keep smiling,
Jack