Get the right mix with Epoxy Club!

Last week I wrote on Epoxy School about the forgotten gear causing epoxy contractors trouble.
If you missed it, quickly check it out now – click here.

If any of that hit home for you as a professional epoxy flooring contractor then I've got some good news…we've just brought in a bunch of resin mixers from the US!
The company behind these mixers has been making them for 60 years and you can read all about them by clicking here.
Epoxy Club is now offering members the chance to get their own specialist resin mixers at fantastic prices – the 15" for only $45 (suitable for 8 litres max.) and the 10" for $30 (1 litre max.).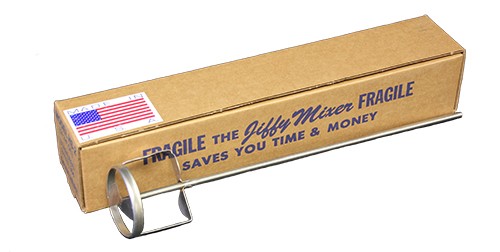 We only have a limited number available at this low price, so you'll need to hurry if you don't want to miss out!

While we're talking equipment, don't forget Epoxy Club also supplies a range of consumables specially designed for resin flooring, not painting. This includes roller covers, brushes, tape, gloves jugs and mix buckets. We buy in bulk, so our prices are good, and we hold stock so we can throw whatever you need in with your next order.
Finally, if you're not already a member of Epoxy Club, join now. It's free, we've got a heap of good stuff going on for epoxy contractors like yourself, and there's no obligation to buy anything!
Take care and keep smiling,
Jack