Home › Podcast › Wrinkly Metallic Floor
#16 Wrinkly metallic floor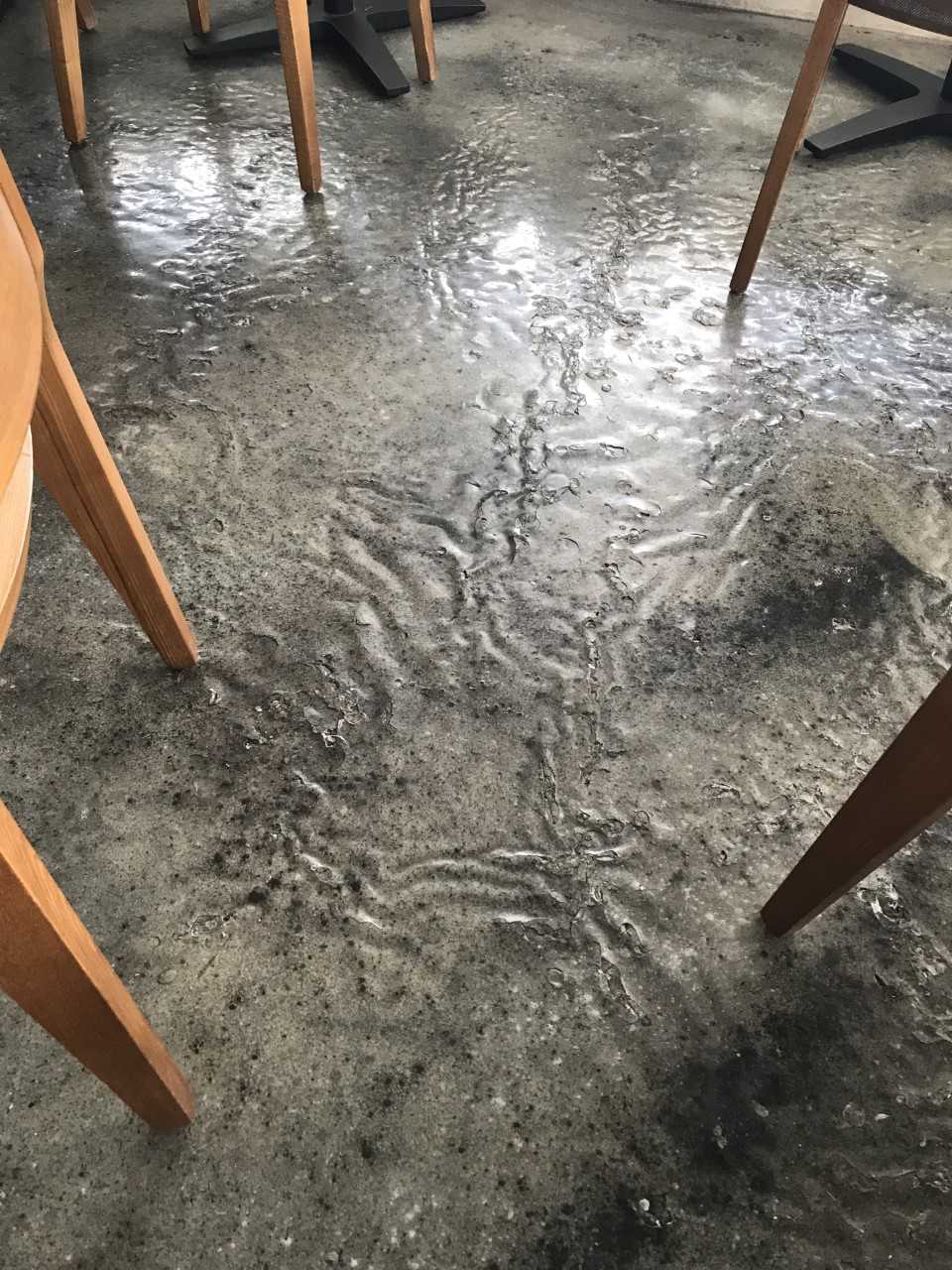 Metallic floors are typically demanding and a lot of installers get into trouble with their first few. This particular post is discussing a problematic floor that resulted in a wrinkly finish.
Featured Contributors




Quick Intro


Mario Dumaine
Key Account Manager
Akzo Nobel
Toronto, Canada

25 years in the protective coating and flooring industry with the industry association certificates to prove it!


Pepe Betancort
Owner
Pepe Polymers
Minnesota, USA

Over 40 years in the protective coating industry specialising in foam and polyurea technology. These days training and educating with a social and environmental purpose.


Roger Hilderbrand
CEO
Epoxy Solutions
Ontario, Canada

Experienced CEO with 38 year demonstrated history of working in the construction industry. Expert painter and epoxy installer.


Eric Bellerose
Tech Support
Quadra Chemicals
Quebec, Canada

From lab testing and R&D, through to production and sales support. Eric has been doing it all for over 20 years now.


Sam Savant
Founder and CEO
Sam Savant Flooring
Atlanta, USA

For over 10 years Sam has been involved in concrete restoration and various flooring solutions using different techniques - polishing, epoxy, sealing, staining, bead blast, grind or etch.


Martin Sanchez
Business Owner
Tough Coating Flooring
California, USA

Nearly 10 years in construction industry, with the majority of that focussed on flooring.

Paul Napier
Managing Director
Wellsford Contracting
Victoria, Australia

Paul has a long history in waterproofing, starting in in the family business over 30 years ago (by my rough calculations).


Jon Morris
Bus. Dev. Manager
Conica UK Resin Flooring
Cheshire, UK

Coming up to 10 years in the industry. An interesting path from marketing to technical to sales.


Michael Dorrough
Business Owner
Queensland Regional Flooring
Queensland, Australia

Experienced floor layer including carpet, vinyl and timber finishing. More recent polished concrete and resin flooring. Now owns and operates a floor covering retail outlet.


Stephen Hagger
Technical Manager
Retired
Gainsborough, UK

We need people like Stephen who have knowledge on the manufacturing, technical and installation of resin flooring. Another 40 year veteran of the resin flooring industry!


Josh Jones
President
Substrate Technology Inc
Illinois, USA


With over 29 years of hands-on experience in the concrete prep and polishing, Josh has a lot of valuable insights. His best trait is his willingness to share his lessons.


Levi Banes
Sales Consultant
Standard Polymers
Iowa, USA

8 years selling corrosion prevention materials, writing specifications, working with contractors and engineers, performing inspections and helping with product application.


Darren Smith
Consultant
Witney, UK

Over 38 years of broad experience with screeds, resin and cementitious flooring, as well as polished concrete.


Chris Nath
Founding Partner
Concrete Restoration Technologies
Oregon, USA

2nd generation in the industry with over 25 years on the tools. Well respected in the industry and a good candidate for an RFI mentor.