Home › Podcast › #8 Door Transition
#8 Doorway transition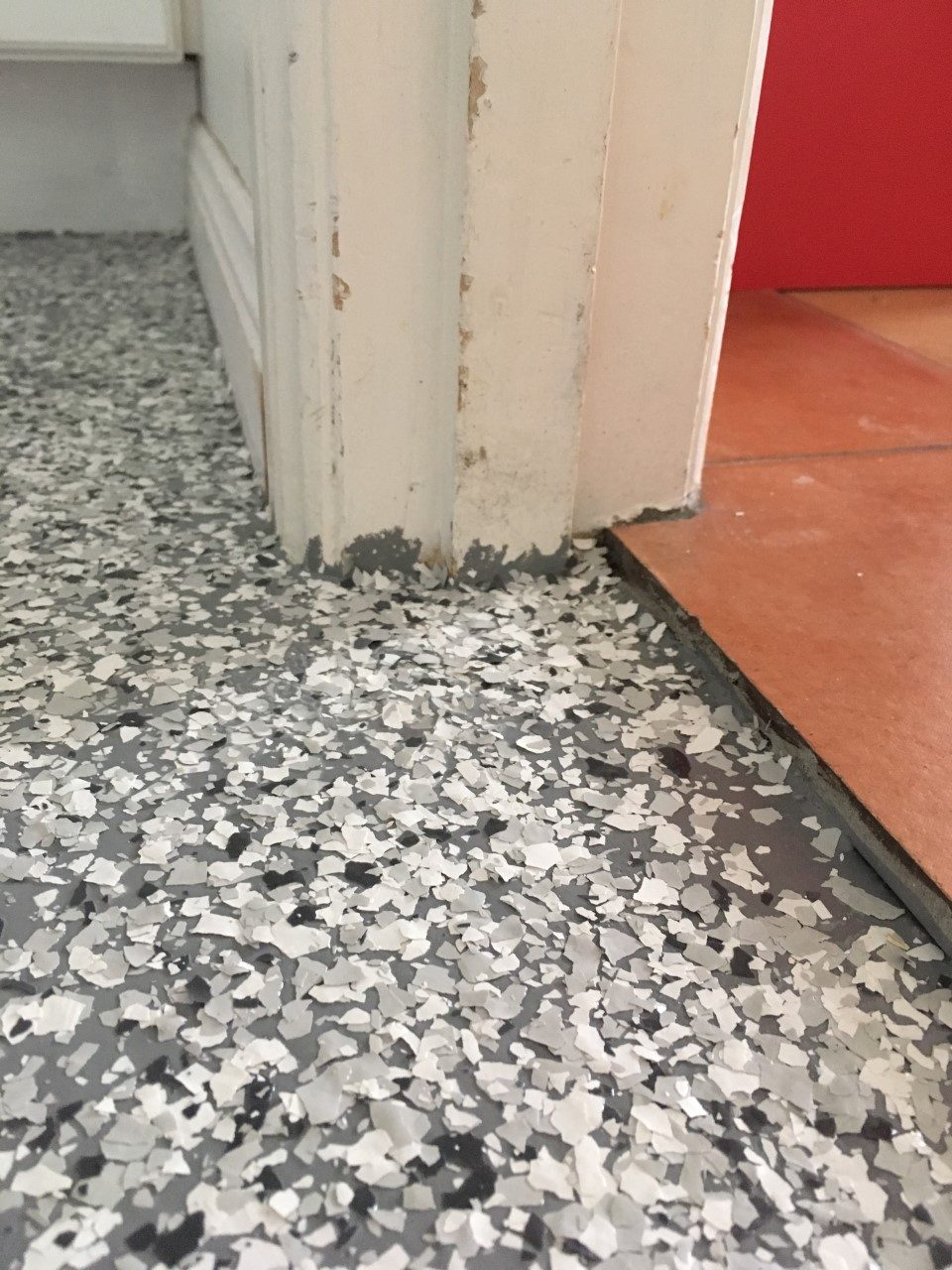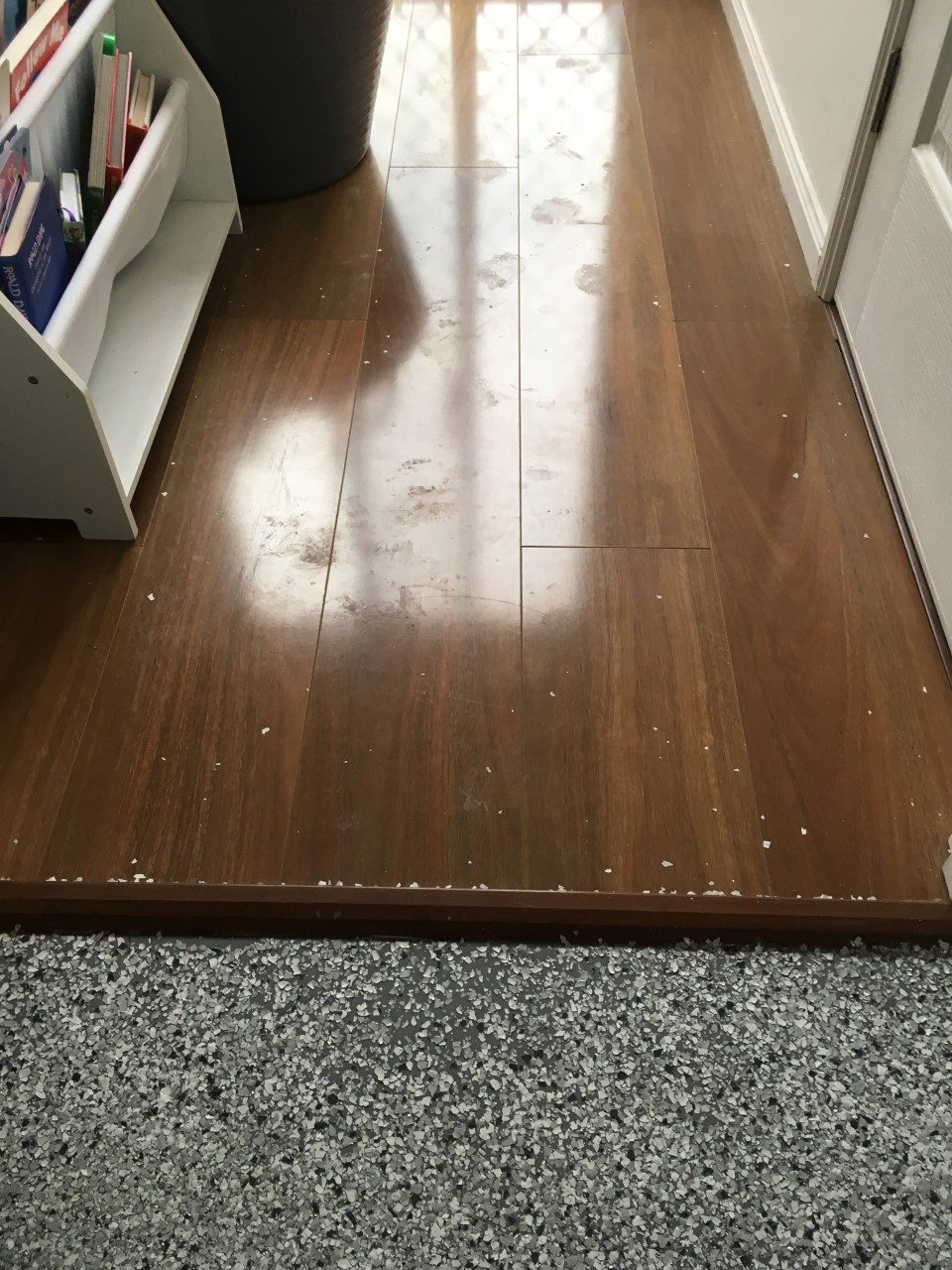 Doorways often transition to another substrate and how well this is done can make or break a
resin floor project. Listen to some of the great points raised from over 20 contributors who
had something to say on this topic.



---
Featured Contributors




Quick Intro


Andrew Dore
Business Director
Surface Archetypes
Queensland, Australia


28 years in the industry offering floor coverings, resin flooring, polished concrete and also choosing to offer Ardex Pandomo.




Carl Barson
Sub-contractor
Gedling, UK


A mixed background involving painting and decorating, but also half a dozen years in the resin flooring industry.




Todd Lambel
Regional Sales Manager
Niagara Machine
Chicago, USA

With over 15 years experience in the floor covering, resinous flooring, concrete polishing and surface preparation industries.

Alan Cheesey
Business Owner
Prep-rite UK
Bishop Auckland, UK


Experienced surface preparation specialists using dust-controlled equipment. Epoxy coatings, self-smoothing resins, anti-slip and reflector-enhanced applicators.




Amie Dawson
Business Owner
That Paint Lady
Grafton, Australia

With a solid background in teaching, Amie has found her passion in the paint industry focussing on consumer education and training.


Sam O'Neill
Business Development Manager
Duratec
South Australia, Australia

Over 15 years in infrastructure and asset protection. Repair, coatings waterproofing and flooring.


Greg Hicks
Business Owner
Hicks Painting Company
Indiana, USA

Over 30 years of contracting experience in residential, commercial, industrial painting and speciality coatings.




Jay Mullins
Business Owner
Brilliant Services
Alabama, USA


Over 15 years natural stone restoration, repair and polishing. Concrete dying/polishing. Epoxy flooring installation.


Josh Jones
President
Substrate Technologies Inc
Illinois, USA

With over 29 years of hands-on experience in the concrete prep and polishing, Josh has a lot of valuable insights. His best trait is his willingness to share his lessons.


Maris Elijass
Business Owner
SIA Betonica
Sweden

Terrazzo and resin flooring installation and renovation, as well as concrete polishing.


Warren Hough
Sales Manager
Rhino Linings
Queensland, Australia

Over 30 years applying protective coatings in the mining, industrial, commercial & residential sectors.


Phil Meakin
Managing Director
Floor-it
Manchester, UK

Over 20 years in the construction industry, specialising in the resin flooring sector.


Wade Glasse
Sales Manager
Colourstop
Queensland, Australia


Over 15 years supplying and servicing the protective coating industry.


Chris Hogan
Operations Manager
Apex Epoxy Flooring
Queensland, Australia

Over 15 years in the resin flooring industry starting from hands-on installer to becoming operations manager running a team of installers.


Roger Hilderbrand
CEO
Epoxy Solutions
Ontario, Canada

Experienced CEO with 38 year demonstrated history of working in the construction industry. Expert painter and epoxy installer.


Neil Dare
Director
Quantum Site Services Ltd
Middlesbrough, UK


20 years in the construction industry with most of that spent in the resin flooring sector.


Joe Gomez
Contractor
G5 Epoxy
McAllen Area, USA

30 years of contracting and a degree in Business/Commerce. Joe must be heading into our silverback category.


Zane Faulkner
Operations Manager
Complete Epoxy
Victoria, Australia

10 years of resin flooring installation.


Joe Adolfino
Vice President
Menconi Terrazzo LLC
Illinois, USA

Behind his facemask, Joe hides over 35 years of terrazzo experience and add to that he is the only person I have seen to hold a degree in Terrazzo from an Italian institution.


Jason McAlinden
Contractor
AJ McAlinden
West Midlands, UK

Over 30 years in the resin flooring industry. Every year hands on, with back and knees to prove it!